The new finance rich list: Today's money moguls are moving fast
From the Medicis to the Morgans, the business of lending, trading or investing money has long been a path to astonishing riches. The largest fortunes go to the risk-takers and innovators who are comfortable at the cutting edge of mainstream finance. To learn how such wealth is built today, Bloomberg Markets identified 25 financial titans* who've ascended to the top of the list within the past decade.
This generation of megarich is being powered by computer-driven trading companies, led by Ken Griffin's Citadel Securities and Jeff Yass's Susquehanna International Group. Alex Gerko was the UK's biggest taxpayer last year after his quantitative trading firm XTX Markets paid out a dividend of more than £1.3 billion ($1.6 billion).
Although none of the billionaires on this list have yet surpassed Warren Buffett, the 92-year-old known for his savvy in managing conglomerate Berkshire Hathaway Inc., they represent a new era of financial wealth accumulation. Buffett and private equity moguls such as Blackstone Inc.'s Steve Schwarzman built their fortunes through long-term investments; Griffin, Yass and Gerko have leveraged technology to make superfast decisions about where prices are going, moving in and out of positions in fractions of a second. If you need to worry about where prices are going long term, you're not doing it right.
Some hedge fund and private equity investors made the list, though they tend to share an interest in buying emerging technology companies. These include Tiger Global Management's Chase Coleman and Vista Equity Partners' Robert Smith. (Griffin also founded a hedge fund, Citadel.) Startup founders such as Guillaume Pousaz of Checkout.com and Stripe's Patrick and John Collison also made the cut. One group that's absent from the list: women.
The following is derived from Bloomberg's daily ranking of the world's billionaires as of March 23. To maintain a focus on the new builders of wealth, the list excludes people who (1) were already among the 300 richest at the end of 2013, (2) inherited a significant portion of their fortune, (3) are age 70 or older or (4) have retired from their businesses.
*Actually 26, to include both Collison brothers.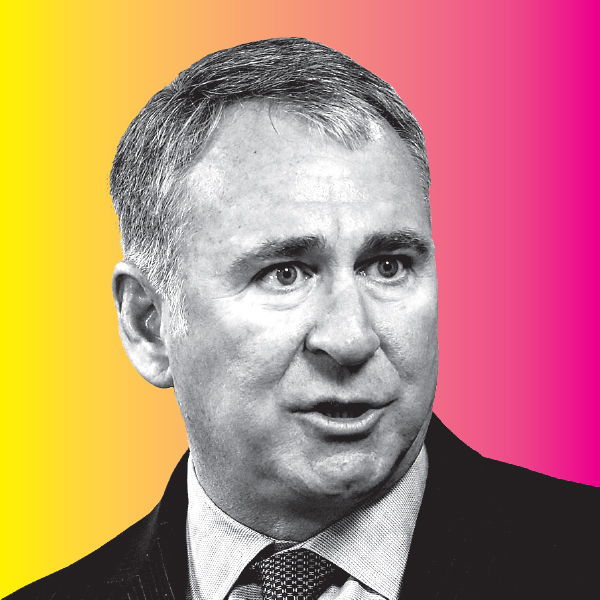 NAME: Ken Griffin
AGE: 54
COMPANY: Citadel / Citadel Securities
WEALTH: $35b
INDUSTRY: Hedge funds, trading
HEADQUARTERS: Miami
Griffin is founder and chief executive officer of Citadel, a hedge fund management company with $59 billion in equities, fixed income and macro, commodities, credit and quantitative strategies. He also founded Citadel Securities, a global market-making business that handles about 40% of all US retail trading volume and was valued at $22 billion in a January 2022 fundraising round. Griffin earned $4.1 billion from his hedge fund last year after Citadel's flagship Wellington fund returned 38%.
Factoid
Griffin moved Citadel's headquarters to Miami from Chicago in 2022. The Daytona Beach native is now Florida's richest resident.
Milestones
1987 Begins trading with $265,000 in capital out of his Harvard University dorm room.
1990 Introduces Wellington Financial Group, which eventually becomes Citadel.
2002 Forms Citadel Securities.
2022 Citadel makes record $16 billion in profit for clients.
2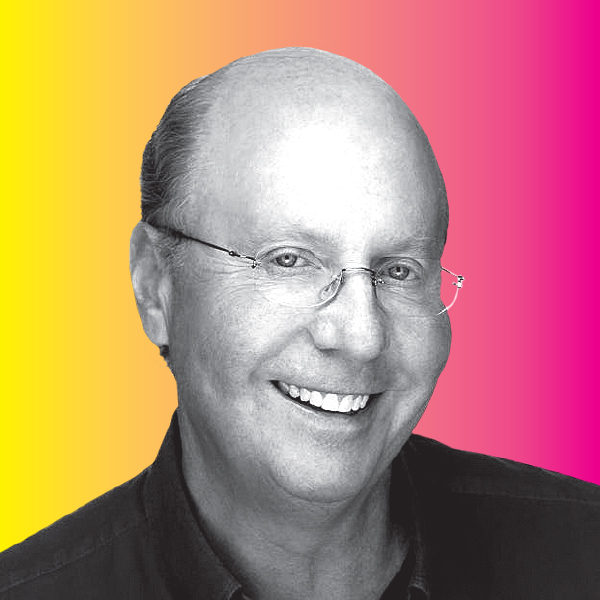 NAME: Jeff Yass
AGE: 67
COMPANY: Susquehanna International Group
WEALTH: $33.1b
INDUSTRY: Trading
HEADQUARTERS: Bala Cynwyd, Pennsylvania
Yass is the founder of Susquehanna, one of the world's most successful proprietary trading firms, meaning it trades its own capital rather than relying on investors. The firm is active in a variety of asset classes, with a focus on derivatives. Susquehanna also makes private equity and venture capital investments worldwide and operates a sports-betting business. It owns a minority stake in TikTok developer ByteDance.
Factoid
Yass moved to Las Vegas after college to gamble professionally.
Milestones
1987 Starts Susquehanna with friends from his university, SUNY Binghamton.
1988 Susquehanna makes about $30 million in its debut year.
2012 The company makes an early investment in ByteDance via its venture capital arm, SIG China.
2022 Susquehanna invests $65 million in sports-betting company PointsBet Holdings Ltd.
3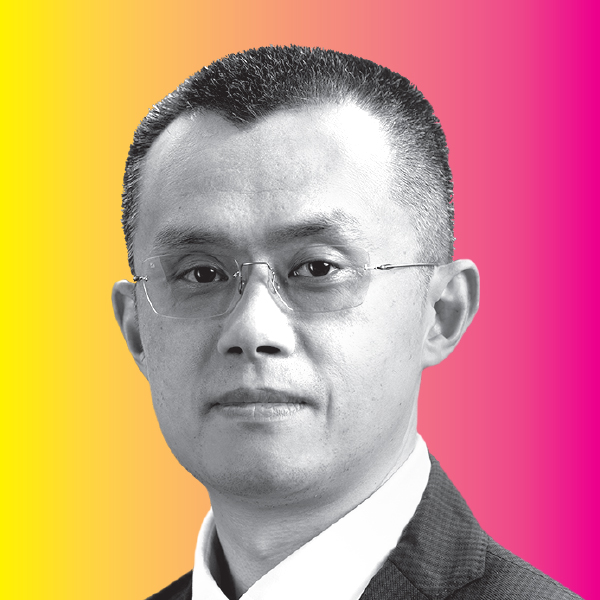 NAME: Changpeng Zhao
AGE: 46
COMPANY: Binance
WEALTH: $28.2b
INDUSTRY: Crypto
HEADQUARTERS: None
Zhao is CEO of Binance, the world's largest crypto exchange, which has said it has more than 120 million users. Born in China and raised in Canada, Zhao worked on trading systems before founding Binance, which Bloomberg estimated on April 5 has annual revenue exceeding $12 billion. Scrutiny from regulators intensified after the collapse of rival exchange FTX. In March the US Commodity Futures Trading Commission sued Binance and Zhao for allegedly helping clients mask their locations to evade trading restrictions and failing to implement effective compliance policies. In response, Zhao wrote in a blog post that "we do not agree with the characterization of many of the issues alleged in the complaint."
Factoid
Zhao was introduced to Bitcoin by crypto entrepreneur Bobby Lee at a poker game in Shanghai.
Milestones
2001 Starts working at Bloomberg Tradebook.
2005 Moves to Shanghai to join Fusion Systems, a trading systems developer.
2017 Founds Binance.
2021 Buys an apartment in "very pro-crypto" Dubai.
4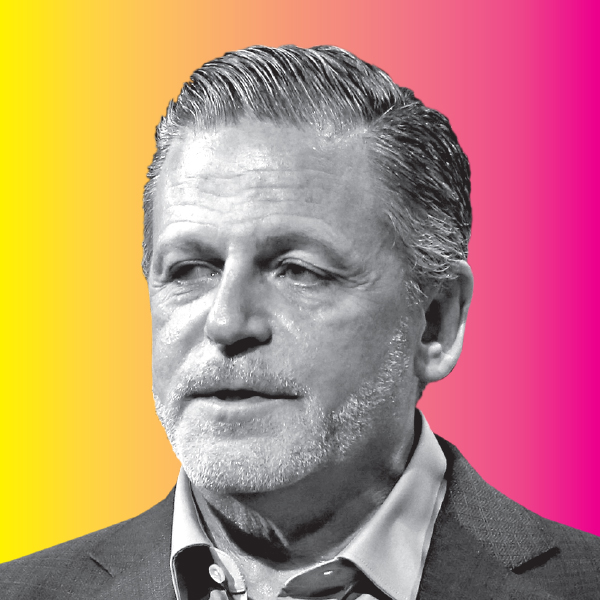 NAME: Dan Gilbert
AGE: 61
COMPANY: Rocket Cos.
WEALTH: $19.4b
INDUSTRY: Mortgages
HEADQUARTERS: Detroit
Gilbert is the founder and majority owner of Rocket, a pioneer in online home lending in the US, which closed $133 billion in mortgages in 2022. He's invested in downtown Detroit real estate and is the majority owner of the NBA's Cleveland Cavaliers. Through his ROCK family office, Gilbert has backed online marketplace StockX, e-sports company 100 Thieves, watchmaker Shinola and other startups.
Factoid
Gilbert is a co-founder of e-commerce site StockX, known for its sneaker resale market.
Milestones
1985 Sets up mortgage lender Rock Financial.
1999 Sells Rock Financial to Intuit Inc. for $370 million in stock. Buys it back three years later for $64 million.
2020 Rocket Cos. begins trading on the NYSE at $18 a share.
5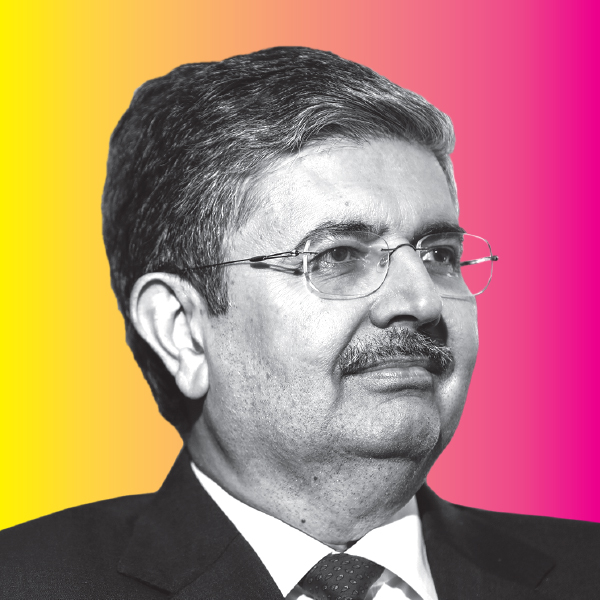 NAME: Uday Kotak
AGE: 64
COMPANY: Kotak Mahindra Bank Ltd.
WEALTH: $13b
INDUSTRY: Banking
HEADQUARTERS: Mumbai
Born into a family of cotton traders, Kotak borrowed money from friends and family to found his company when he was 26. It's now Kotak Mahindra Bank, a publicly traded provider of commercial and investment banking, insurance and brokerage services. As of Dec. 31 it had a network of 1,752 branches and $56.2 billion in assets. The bank is searching for a CEO to replace Kotak after India's central bank introduced guidelines capping the tenure of business leaders.
Factoid
A keen cricket player in his youth, Kotak almost died after a ball hit his head.
Milestones
1985 Sets up Kotak Capital Management with money raised from friends and family.
2003 The expanded business, Kotak Mahindra Finance, receives its banking license and is renamed Kotak Mahindra Bank.
2023 Acquires micro-finance firm Sonata Finance.
6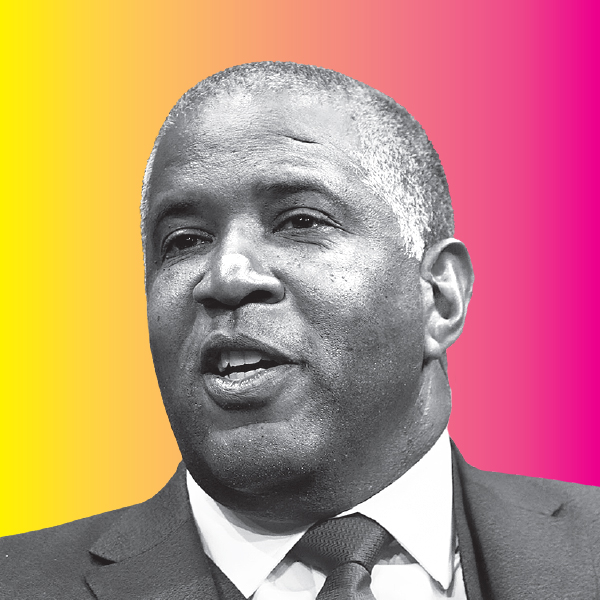 NAME: Robert Smith
AGE: 60
COMPANY: Vista Equity Partners
WEALTH: $12b
INDUSTRY: Private equity
HEADQUARTERS: Austin
Smith started his career on the technology team at Goldman Sachs Group Inc. before founding Vista Equity Partners in 2000. The private equity firm, which has about $95 billion in assets under management, invests in enterprise software companies including Datto and Aptean. In 2021, Vista bought back some of its shares from a private equity backer in a deal that valued the company at $10 billion to $15 billion.
Factoid
In 2019, Smith promised graduating students at Morehouse College that he'd pay off their student debt.
Milestones
1994 Joins Goldman Sachs in New York.
2016 Vista acquires insurance software company Solera for $6.5 billion.
2020 Pays a $139 million fine after admitting to US tax evasion.
2023 Vista seeks to raise $20 billion for a new fund.
7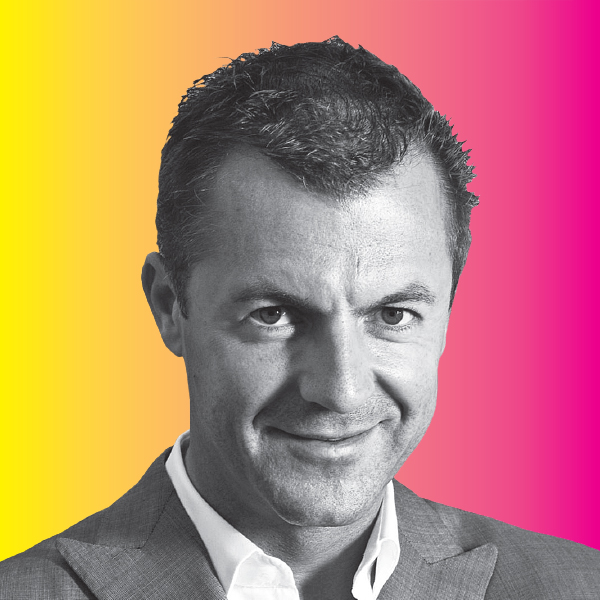 NAME: Michael Platt
AGE: 54
COMPANY: BlueCrest Capital Management
WEALTH: $11.4b
INDUSTRY: Hedge funds
HEADQUARTERS: London
Platt started his career trading derivatives at JPMorgan Chase & Co. before co-founding BlueCrest, which invests across asset classes such as rates, emerging markets and equities. In 2016 the hedge fund returned client money to focus on managing money for Platt, his partners and staff. The company generated returns of 50% in 2019, 95% in 2020, 30% in 2021 and 153% in 2022. BlueCrest managed $3.9 billion at the beginning of 2022, the most recent figures available.
Factoid
Platt is selling his 246-foot superyacht, Arrow, built in 2020. He's working with a boat builder on a new 361-foot vessel.
Milestones
2000 Forms BlueCrest with fellow trader William Reeves.
2013 Reaches peak assets under management of $37 billion.
2015 Returns outside capital after assets fall to $8 billion.
2022 Platt earns about $3 billion after BlueCrest returns 153%.
8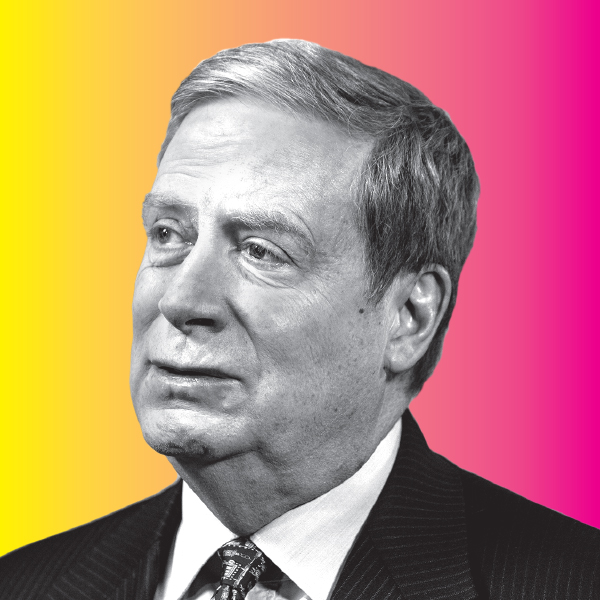 NAME: Stan Druckenmiller
AGE: 69
COMPANY: Duquesne Family Office
WEALTH: $9.9b
INDUSTRY: Hedge funds
HEADQUARTERS: New York
Druckenmiller is chairman and chief investment officer of Duquesne Family Office. He started hedge fund Duquesne Capital Management in 1981, simultaneously running it as he worked for other investors, including billionaire George Soros, for more than a decade. He left Soros's company in 2000 after suffering large losses in technology stocks. Duquesne delivered a 30% annualized return from 1986 to 2010, when it returned outside capital.
Factoid
Druckenmiller withdrew an offer to buy the NFL's Pittsburgh Steelers in 2008.
Milestones
1988 Takes reins at Soros Fund Management's Quantum fund.
1992 Druckenmiller and Soros earn $1 billion in profit from a bet that the British pound would be forced to devalue.
2000 Leaves Soros after taking large losses in tech stocks.
2010 Duquesne returns money to clients and converts to a family office.
9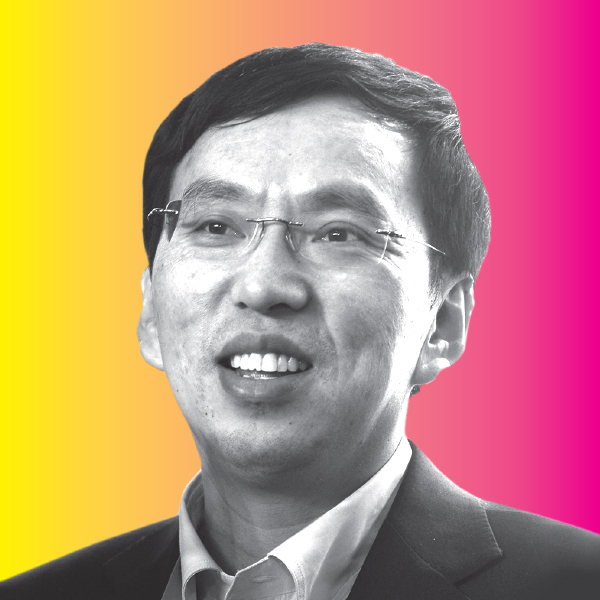 NAME: Qi Shi
AGE: 52
COMPANY: East Money Information Co.
WEALTH: $8.8b
INDUSTRY: Financial services
HEADQUARTERS: Shanghai
Qi is the founder and chairman of East Money Information, an online broker and financial information provider. Its website offers financial news, stock information and transaction assistance to investors in China. It also runs Guba, an investment chat forum. Brokerage fees were the largest contributor to East Money's $1.85 billion in revenue in 2022.
Factoid
In a rare interview with China Business News in 2014, Qi said his push to create an online communication and information platform stemmed from being an "introvert."
Milestones
2005 Establishes Shanghai Dong Cai Information Technology, the predecessor to East Money Information.
2010 East Money begins trading on the Shenzhen Stock Exchange.
2015 East Money buys brokerage Tongxin East Fortune Securities Co.
2018 Secures a license allowing East Money to manage its own mutual funds.
10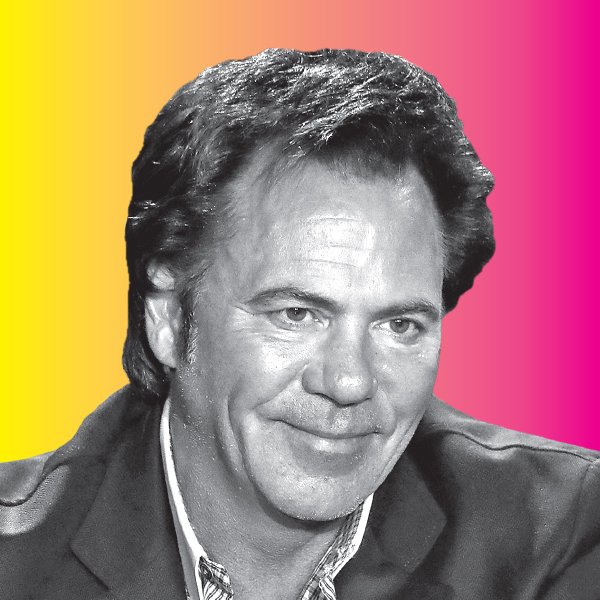 NAME: Tom Gores
AGE: 58
COMPANY: Platinum Equity
WEALTH: $8.2b
INDUSTRY: Private equity
HEADQUARTERS: Beverly Hills
Gores is the founder and CEO of Platinum Equity, a global private equity firm that manages about $36 billion. Investments include technology distributor Ingram Micro Inc., publisher McGraw Hill, and golf and utility vehicle maker Club Car. Gores, who founded the firm in 1995, also owns the NBA's Detroit Pistons. He was born into a Catholic family in Israel that moved to Flint, Michigan, when he was 4 years old.
Factoid
Brother Alec is the founder of the Gores Group, a rival private equity firm.
Milestones
1995 Founds Platinum Equity.
2020 Raises $10 billion for the latest fund.
2021 Buys technology services company Ingram Micro for $7.2 billion.
11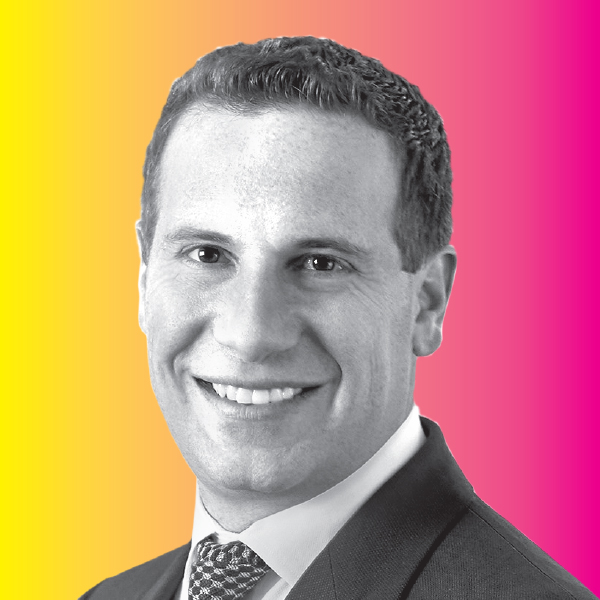 NAME: Mat Ishbia
AGE: 43
COMPANY: United Wholesale Mortgage
WEALTH: $7.6b
INDUSTRY: Mortgages
HEADQUARTERS: Pontiac, Michigan
Ishbia is the CEO of United Wholesale Mortgage, a wholesale lender in the US mortgage market. The company underwrites loans and provides closing documentation services. Its publicly traded parent company, UWM Holdings Inc., is worth more than $8 billion. Ishbia is also the majority owner of the NBA's Phoenix Suns and the WNBA's Phoenix Mercury.
Factoid
Ishbia was a walk-on player for the Michigan State Spartans basketball team.
Milestones
2013 Named CEO of United Wholesale Mortgage.
2020 UWM goes public via a special purpose acquisition transaction valuing it at $16.1 billion.
2022 UWM's $33.5 billion in loans originated in the third quarter make it the largest residential mortgage lender in the US.
2023 Ishbia buys majority stake in the Phoenix Suns and Mercury basketball teams in a transaction valuing them together at more than $4 billion.
12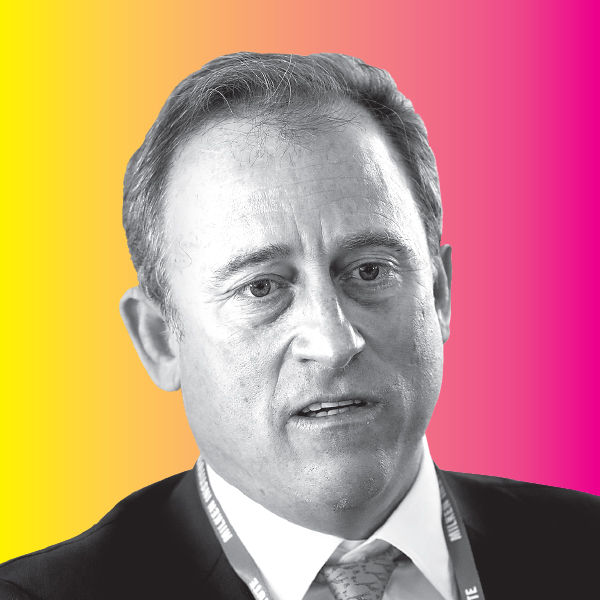 NAME: Josh Harris
AGE: 58
COMPANY: 26North Partners
WEALTH: $7.3b
INDUSTRY: Private equity
HEADQUARTERS: New York
Harris co-founded Apollo Global Management Inc. He left the firm in 2021 and last year founded 26North, an asset manager with more than $10 billion under management that focuses on private equity, credit and insurance. He also co-founded Harris Blitzer Sports & Entertainment, which owns the NBA's Philadelphia 76ers and the NHL's New Jersey Devils.
Factoid
Harris is leading a group that includes businessman Mitchell Rales and NBA legend Magic Johnson to buy the NFL's Washington Commanders.
Milestones
1990 Co-founds Apollo.
2011 Heads group that buys the Philadelphia 76ers.
2015 Buys 18% stake in the English Premier League's Crystal Palace FC.
2023 Harris reaches a deal to buy the Washington Commanders for about $6 billion.
13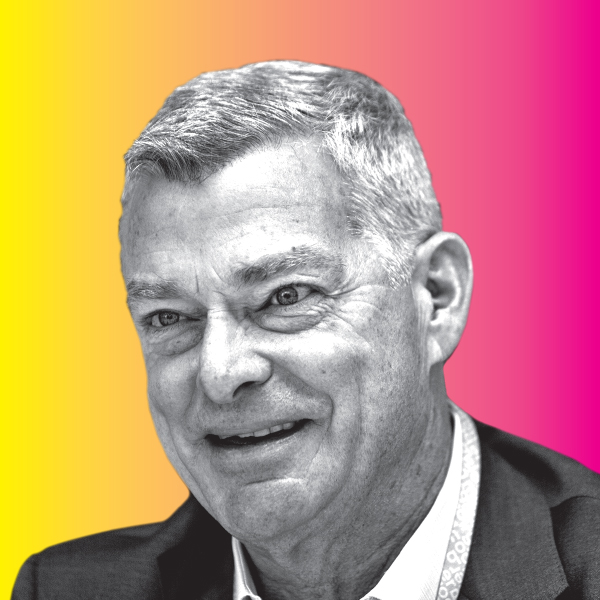 NAMEL: Tony Ressler
AGE: 62
COMPANY: Ares Management Corp.
WEALTH: $6.7b
INDUSTRY: Private equity
HEADQUARTERS: Los Angeles
Ressler is a co-founder and the executive chairman of Ares Management, which has about $352 billion of assets under management and more than 2,500 employees. The company specializes in credit investments and is involved in leveraged buyouts and real estate; it's also one of the world's largest direct lenders. Ressler is the majority owner of the NBA's Atlanta Hawks.
Factoid
Ressler's sister is married to Apollo co-founder Leon Black.
Milestones
1997 Co-founds Ares Management.
2013 Ares teams up with the Canadian Pension Plan Investment Board to buy luxury retailer Neiman Marcus for $6 billion.
2015 Ressler buys a majority stake in the Atlanta Hawks.
2022 Ares deploys about $80 billion in investments.
14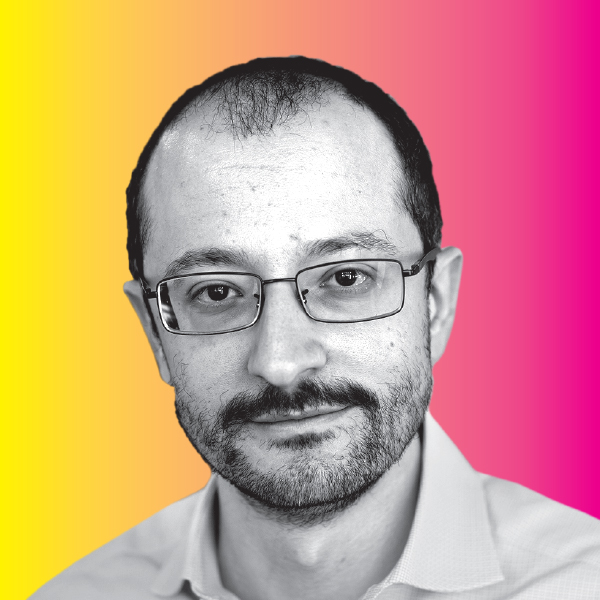 NAME: Alex Gerko
AGE: 43
COMPANY: XTX Markets
WEALTH: $6.4b
INDUSTRY: Trading
HEADQUARTERS: London
Gerko is the founder of XTX Markets, an algorithmic trading firm active in foreign exchange, futures, equity, fixed-income and commodity markets. The company, which also has offices in Mumbai, New York, Paris, Singapore and Yerevan, Armenia, had revenue of more than $1.7 billion at its UK entities in 2021, the most recent data available. Before starting XTX, Gerko ran market-making at hedge fund GSA Capital Partners and worked at Deutsche Bank AG.
Factoid
XTX's London headquarters has a replica of the Apollo 11 landing capsule.
Milestones
2004 Joins Deutsche Bank, where he trades equities before switching to foreign exchange.
2009 Moves to hedge fund GSA Capital.
2015 Founds XTX Markets.
2021 Revenue at XTX's UK entities more than quadruples from 2019.
15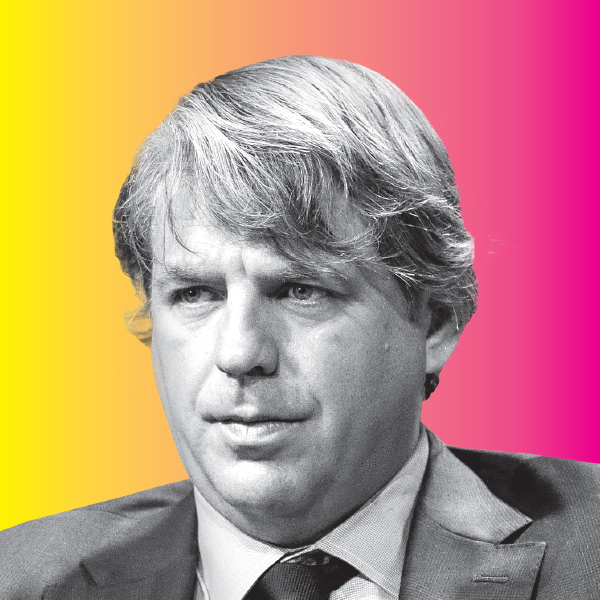 NAME: Todd Boehly
AGE: 49
COMPANY: Eldridge
WEALTH: $6.4b
INDUSTRY: Insurance, asset management
HEADQUARTERS: Greenwich, Connecticut
Boehly is the co-founder, chairman and CEO of Eldridge, a holding company with interests in insurance, media, sports, real estate, asset management and other companies such as Security Benefit Life Insurance, Penske Media and Stonebriar Commercial Finance. He's a co-owner of the NBA's Los Angeles Lakers, the WNBA's Los Angeles Sparks and MLB's Los Angeles Dodgers. Boehly is also chairman and co-controlling owner of Chelsea Football Club in London. He purchased assets that formed Eldridge's initial portfolio from Guggenheim Partners, the investment firm he worked at previously.
Factoid
Eldridge owns a stake in A24, producer of 2023's Academy Award winner for best picture, Everything Everywhere All at Once.
Milestones
2010 Guggenheim Partners buys insurer Security Benefit in a transaction Boehly orchestrated.
2015 Boehly leaves Guggenheim, buys portfolio of assets from it that becomes core of Eldridge's holdings.
2022 Leads a group that buys Chelsea Football Club for £4.25 billion.
2023 Eldridge is biggest backer of $1 billion music startup Gamma.
16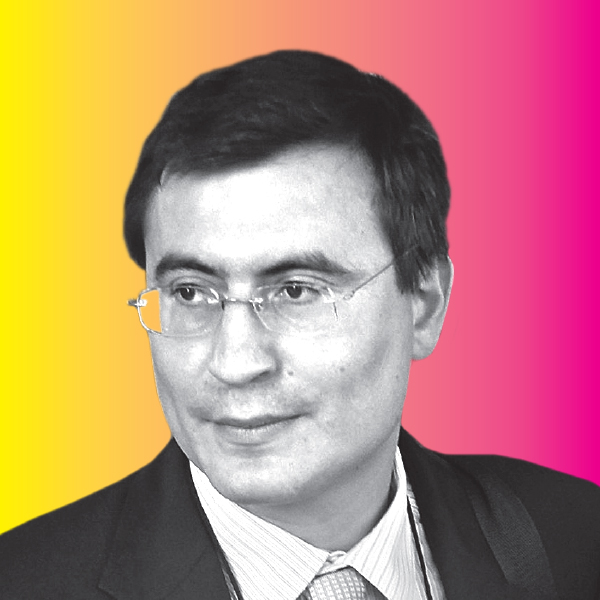 NAME: Chris Hohn
AGE: 56
COMPANY: TCI Fund Management
WEALTH: $6.3b
INDUSTRY: Hedge funds
HEADQUARTERS: London
Hohn is the CEO and managing partner of TCI, which was the world's best-performing large hedge fund in 2019. Founded by Hohn in 2003, TCI invests in a limited number of long-term, owner-oriented assets. The hedge fund has about $44 billion in assets under management. Earlier in his career, Hohn worked for private equity firm Apax Partners and hedge fund manager Perry Capital.
Factoid
Hohn gave climate justice group Extinction Rebellion £50,000, its largest individual donation.
Milestones
1997 Joins asset manager Perry Capital.
2003 Establishes TCI.
2019 TCI's $8.4 billion gain makes it the world's best-performing large hedge fund.
2022 Fund tumbles 18%, breaking a streak of 13 straight profitable years.
17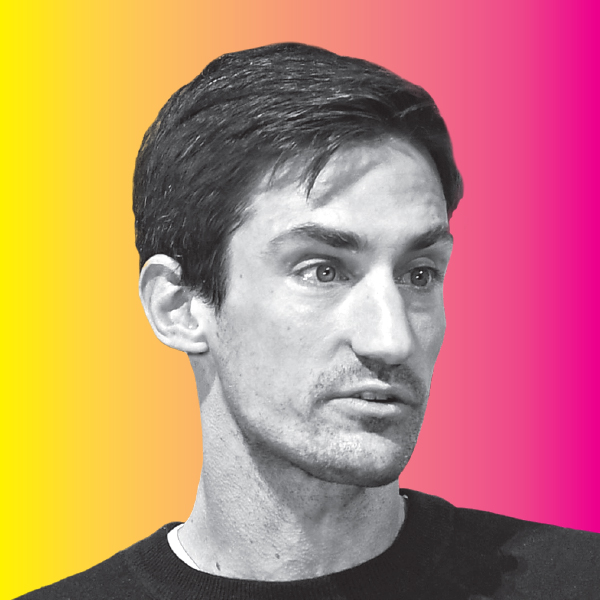 NAME: Guillaume Pousaz
AGE: 41
COMPANY: Checkout.com
WEALTH: $6.3b
INDUSTRY: Fintech
HEADQUARTERS: London
Swiss-born Pousaz is the founder and CEO of Checkout, a financial technology startup that provides payment processing in more than 150 currencies. Founded in 2012, it has 1,900 employees across about 19 offices worldwide. Checkout raised $1 billion at a $40 billion valuation in January 2022, but in December it slashed its internal valuation to only $11 billion after a plunge in technology markets.
Factoid
Pousaz, a highly rated amateur snowboarder in his youth, was featured in sports magazines.
Milestones
2005 Leaves his final year of university at HEC Lausanne to go surfing in California, where he later begins working in the payments industry.
2009 Founds Opus Payments in Singapore, which later becomes Checkout.
2019 Checkout takes first outside investment, valuing the firm at $2 billion.
2022 Checkout valued at $40 billion in a January fundraising round. Investors include Tiger Global Management and the Qatar Investment Authority.
18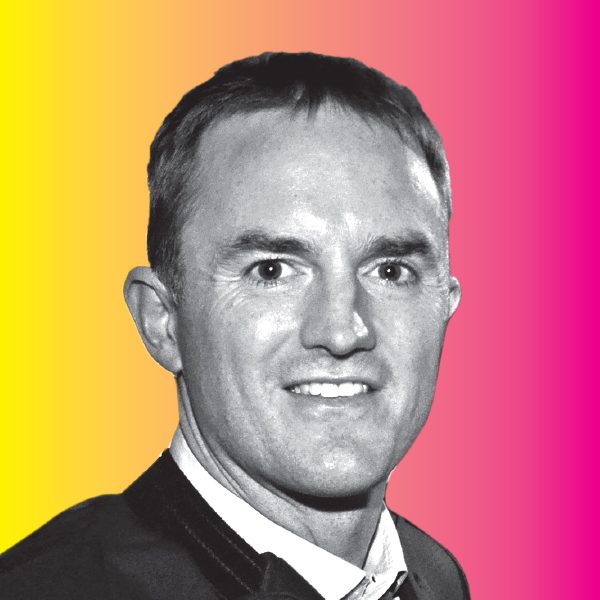 NAME: Chase Coleman
AGE: 47
COMPANY: Tiger Global Management
WEALTH: $6b
INDUSTRY: Hedge funds
HEADQUARTERS: New York
Coleman is the founder of Tiger Global, an alternative-asset manager known for its tech investments, including early bets on Facebook and Spotify Technology SA. Losses on its tech portfolio cut the company's managed assets to about $51 billion as of January, from about $100 billion in 2021. The majority of Tiger Global's assets are now tied to its venture funds.
Factoid
Coleman was boyhood friends with Julian Robertson's son Spencer, leading him to land a job at the elder Robertson's hedge fund, Tiger Management.
Milestones
2001 Founds Tiger Global Management with a $25 million investment from Julian Robertson.
2020 Coleman tops Bloomberg's list of best-paid hedge fund managers with $3 billion. Tiger Global earns $10.4 billion for its investors, according to LCH Investments.
2021 Tiger Global's assets under management top $100 billion.
2022 Tiger Global's flagship fund tumbles 56% after a tech stock wipeout.
19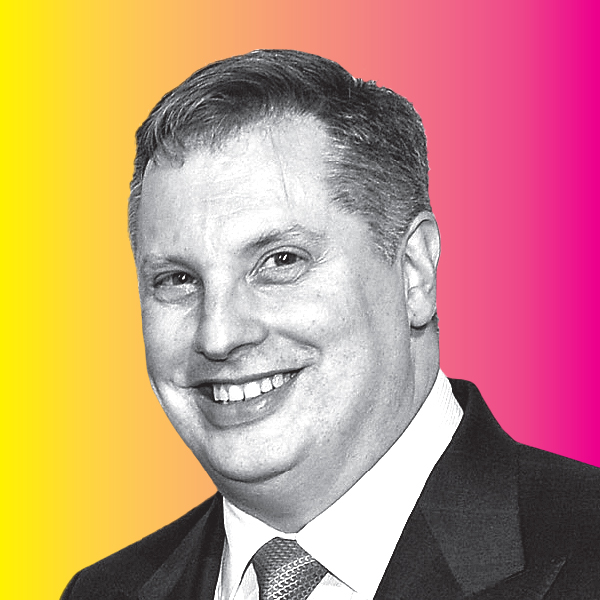 NAME: John Overdeck
AGE: 53
COMPANY: Two Sigma Investments
WEALTH: $5.8b
INDUSTRY: Hedge funds, trading
HEADQUARTERS: New York
Overdeck is a co-founder of Two Sigma Investments, an asset manager with about $60 billion deployed in quantitative analysis investment strategies. He started the company with David Siegel after working at Amazon.com Inc. and D.E. Shaw. He also founded Two Sigma Securities, a trading firm that operates in equities, futures, ETFs and options globally, trading more than 300 million shares a day.
Factoid
Overdeck was the captain of the West all-star team for the College Bowl National Championships academic quiz show in 1992.
Milestones
1986 Earns silver medal at International Mathematics Olympiad.
2001 Co-founds Two Sigma with backing of hedge fund Tudor Investment Corp.
2009 Introduces Two Sigma Securities, a market-making unit.
2019 Co-founds Sightway Capital to manage group's private equity investments.
20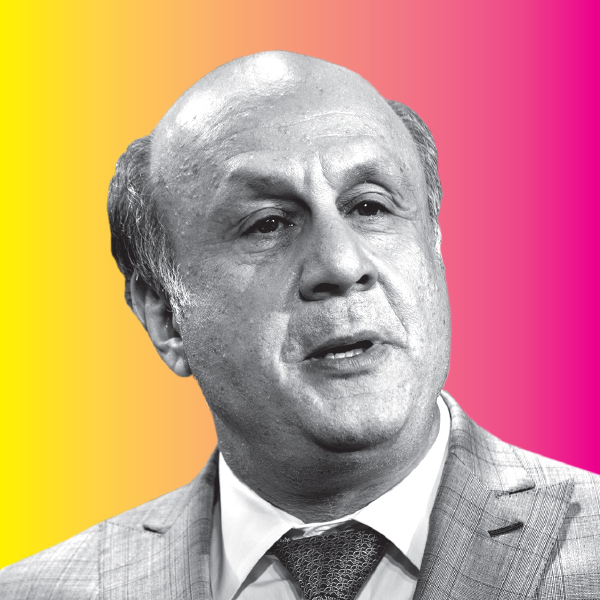 NAME: David Siegel
AGE: 62
COMPANY: Two Sigma Investments
WEALTH: $5.8b
INDUSTRY: Hedge funds, trading
HEADQUARTERS: New York
Siegel is a co-founder of Two Sigma Investments, an asset manager with about $60 billion deployed in quantitative analysis investment strategies. Siegel founded the firm with John Overdeck after working at Tudor Investment and D.E. Shaw. The Two Sigma Group also runs venture capital and private equity businesses whose investments have included Great Rock Capital, an asset-based lender, and bio-manufacturer Zymergen Inc.
Factoid
By the age of 12, Siegel had learned to program a supercomputer at the NYU Courant Institute of Mathematical Sciences.
Milestones
1992 Joins hedge fund D.E. Shaw, where he became the firm's first chief information officer.
1999 Founds Blink.com, a site for collating web bookmarks.
2001 Co-founds Two Sigma.
2017 Two Sigma Securities buys Interactive Brokers Group Inc.'s Timber Hill options unit.
21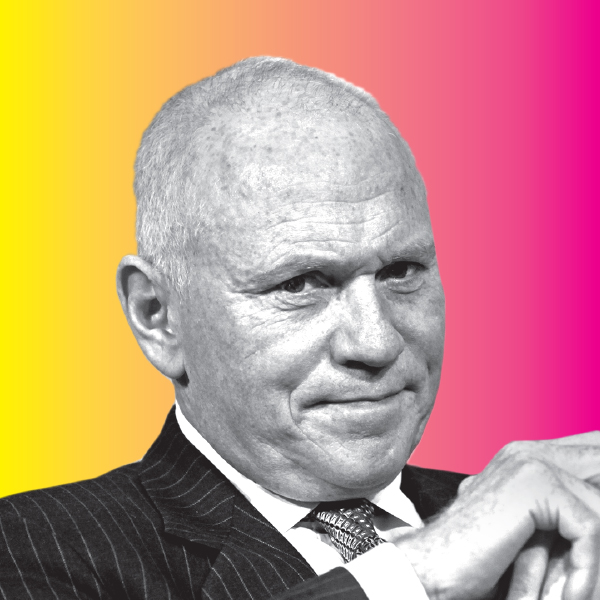 NAME: John Grayken
AGE: 66
COMPANY: Lone Star Funds
WEALTH: $5.8b
INDUSTRY: Private equity
HEADQUARTERS: Dallas
Grayken is the founder of Lone Star, a group of closely held private equity funds. Lone Star, which has raised about $86 billion since its 1995 founding, invests in distressed loans, real estate, consumer debt products, financial services and other sectors. Grayken is also the founder of asset management company Hudson Advisors. He started his career in real estate at Morgan Stanley before joining Texas billionaire Robert Bass and working on troubled mortgages from the savings and loan crisis.
Factoid
In 2008, Grayken was detained for questioning in South Korea for two weeks after traveling to the country to testify in a Lone Star executive's court case. He wasn't accused of any wrongdoing.
Milestones
1995 Founds Lone Star.
1999 Renounces his US citizenship, becomes an Irish citizen and moves to London.
2022 Lone Star acquires SPX Flow Inc. for $3.8 billion.
2023 Lone Star agrees to buy ship repair company Titan Acquisition Holdings.
22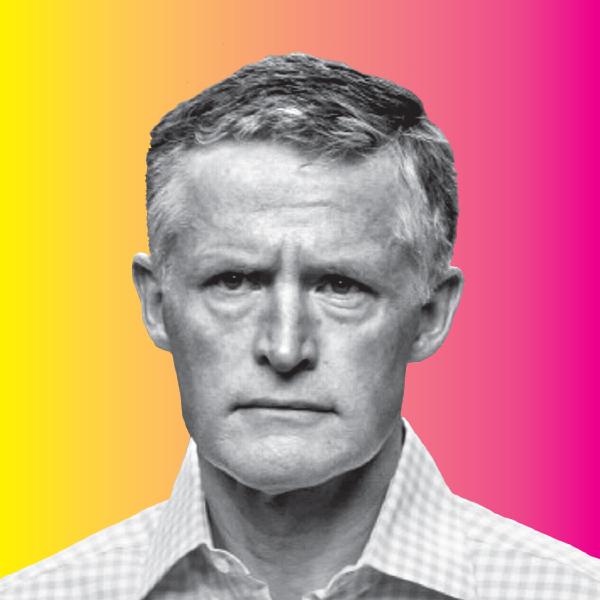 NAME: Andreas Halvorsen
AGE: 62
COMPANY: Viking Global Investors
WEALTH: $5.6b
INDUSTRY: Hedge funds
HEADQUARTERS: Greenwich, Connecticut
Halvorsen is the co-founder and CEO of Viking, a closely held hedge fund that has offices in Greenwich, Hong Kong, London, New York and San Francisco. It has about $37 billion in assets under management and mainly invests in public and private equity. Halvorsen worked in Morgan Stanley's investment bank before joining Julian Robertson's Tiger Management, where he rose to become a senior managing director and a member of the management committee.
Factoid
Halvorsen served in the MJK, a Norwegian naval special forces group.
Milestones
1999 Introduces Viking.
2017 Viking returns $8 billion of its $32 billion in capital to investors, saying it needs to get more "operating flexibility."
2023 Opens up to new cash for first time in a decade.
23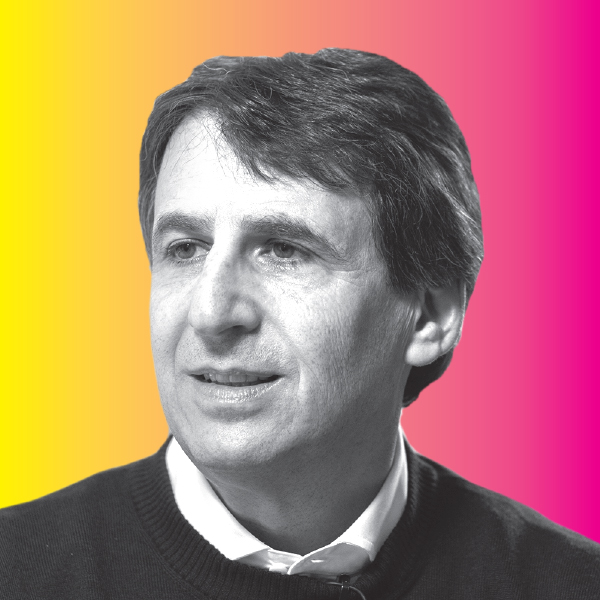 NAME: Marc Rowan
AGE: 60
COMPANY: Apollo Global Management Inc.
WEALTH: $5.6b
INDUSTRY: Private equity
HEADQUARTERS: New York
Rowan is CEO of Apollo, which he co-founded. The firm has about $548 billion in assets under management. Rowan previously worked as an investment banker for Drexel Burnham Lambert. His family office, RWN Management, has invested in real estate in New York and Miami as well as in credit, agriculture and energy.
Factoid
Rowan's real estate portfolio includes restaurants in the Hamptons and North Fork areas of Long Island.
Milestones
1990 Co-founds Apollo.
2020 Steps back from day-to-day operations to take a "semisabbatical."
2021 Becomes Apollo's CEO.
2022 Apollo completes its acquisition of insurer Athene Holding Ltd., an important contributor to Apollo's assets under management.
24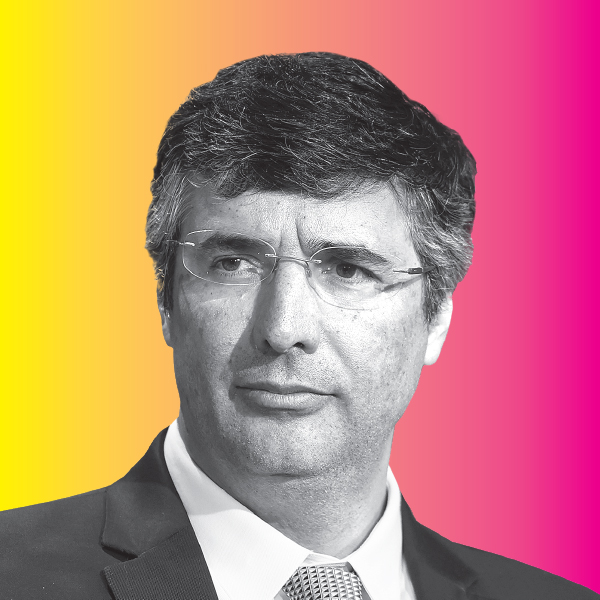 NAME: André Esteves
AGE: 54
COMPANY: Banco BTG Pactual SA
WEALTH: $5.2b
INDUSTRY: Banking
HEADQUARTERS: São Paulo
Esteves is the chairman and controlling shareholder of Banco BTG Pactual, Latin America's largest investment bank and top manager of stock offerings in 2022. He began his career as a computer technician for Pactual while still a college student, and he was promoted to fixed-income trading the same year he graduated.
Factoid
Esteves spent three weeks in Rio de Janeiro's Bangu prison in late 2015 after being charged with witness tampering in Brazil's "Operation Car Wash" corruption scandal. He denied any wrongdoing and was exonerated in 2018.
Milestones
1989 Joins Banco Pactual while still a college student.
1999 Buys Pactual founder's stake with other partners.
2006 Sells Pactual to UBS Group AG for as much as $2.5 billion, then buys it back with his partners three years later.
2022 Is among the few executives to have lunch with Elon Musk during Musk's brief visit to Brazil.
25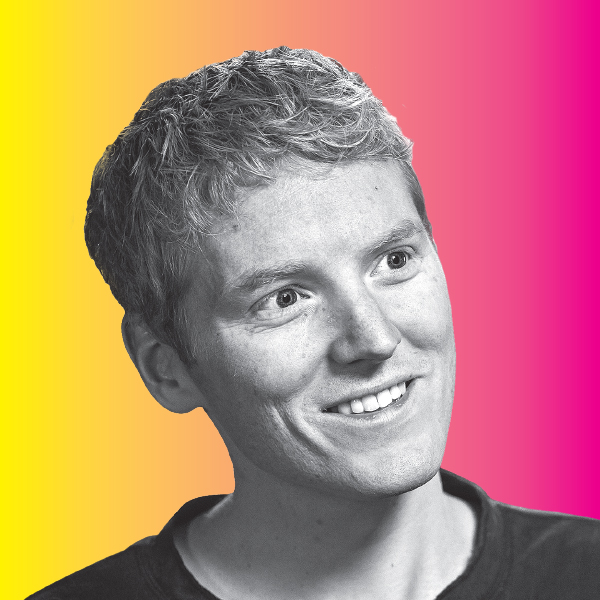 NAME: Patrick Collison
AGE: 34
COMPANY: Stripe
WEALTH: $5.1b
INDUSTRY: Fintech
HEADQUARTERS: Dublin and San Francisco
Collison is co-founder and CEO of Stripe, a mobile payment startup used by companies such as Twitter, Salesforce.com and Lyft. Stripe says 90% of adults in the US have made purchases from businesses that use its services, which support more than 135 currencies and payment methods.
Factoid
Collison took his first computer course at the University of Limerick when he was 8 years old.
Milestones
1988 Born in Dromineer, Ireland.
2005 Wins BT Young Scientist and Technology Exhibition.
2010 Co-founds Stripe.
2022 Stripe enters into a five-year partnership with Ford Motor Co. to handle transactions for customer vehicle orders and reservations.
26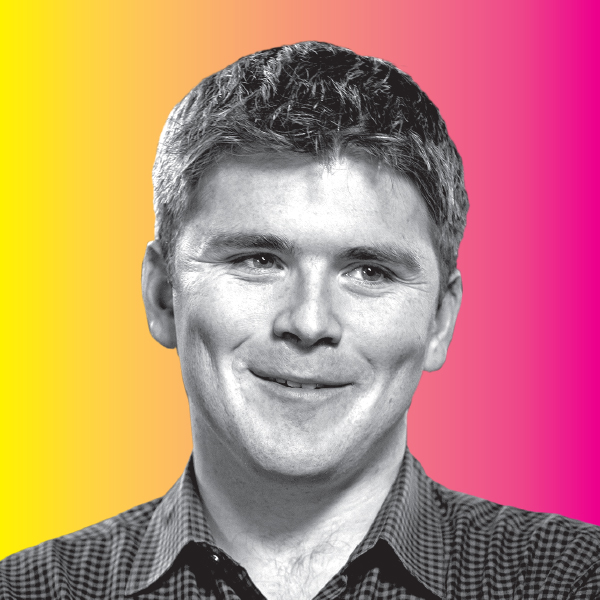 NAME: John Collison
AGE: 32
COMPANY: Stripe
WEALTH: $5.1b
INDUSTRY: Fintech
HEADQUARTERS: Dublin and San Francisco
Collison is co-founder and president of Stripe, a mobile payment startup used by companies such as Spotify, Ford and Amazon.com. The company raised $6.5 billion in March at a valuation of $50 billion, down from $95 billion two years earlier.
Factoid
John is a licensed multi-engine pilot who sometimes flies himself between Stripe's headquarters in San Francisco and Dublin.
Milestones
1990 Born in Dromineer.
2007 Co-founds grocery delivery company Shuppa with Patrick.
2018 Stripe introduces Terminal, its point-of-sale service.
2021 Stripe raises $600 million at a $95 billion valuation.